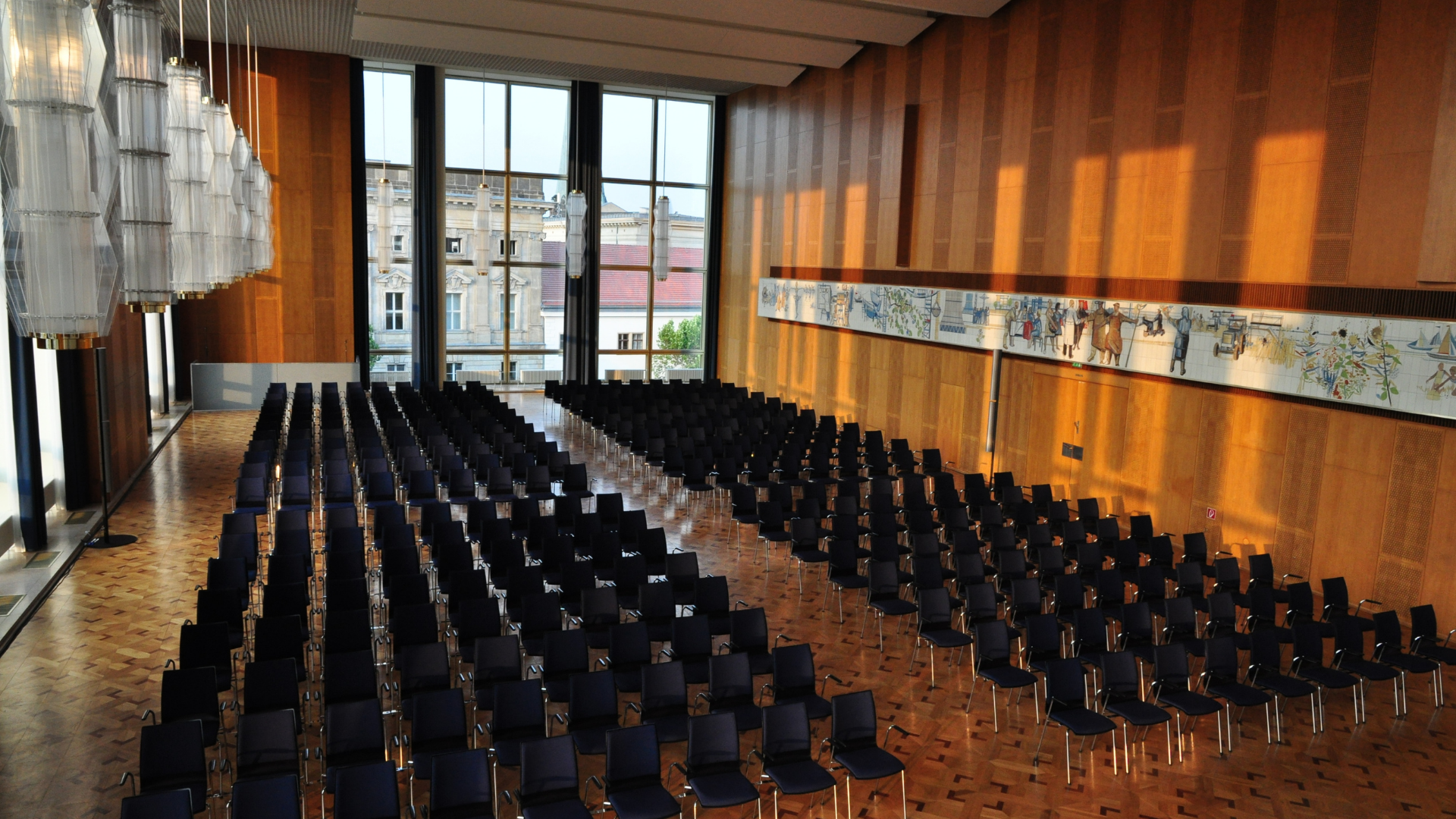 The largest room in the building, Auditorium Maximum was formerly the banquet hall of the State Council of the German Democratic Republic.
The room's surrounding frieze – created by German artist Günter Brendel – consists of painted Meissen tiles that bear the title "Life in the GDR." The artwork depicts twelve scenes of GDR art, technology, agriculture, leisure, and society.
The Auditorium Maximum is best for graduation ceremonies, conferences, and other major events. It can hold up to 360 people in banquet, parliamentary, or theater layouts.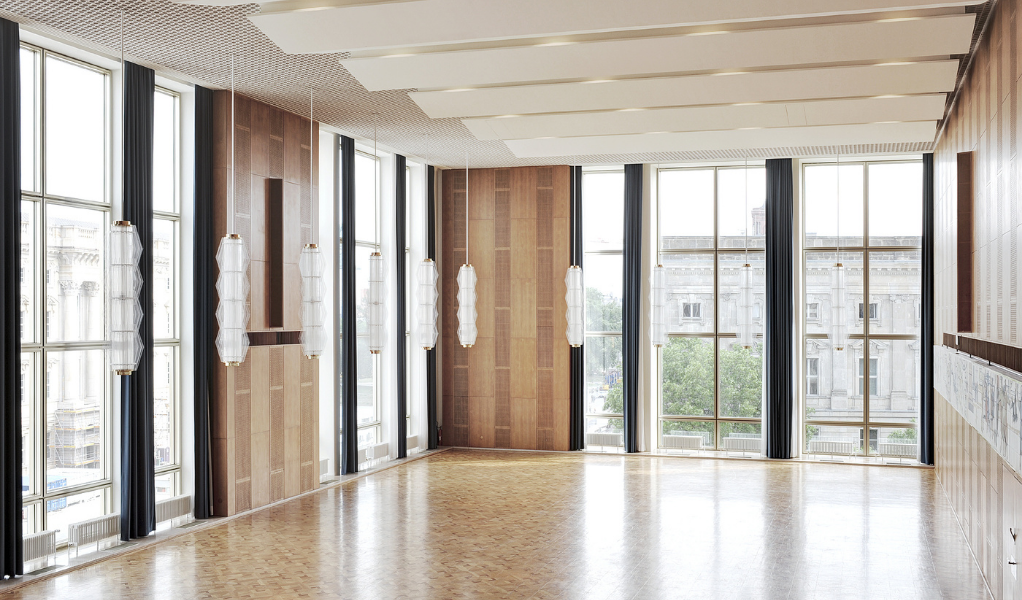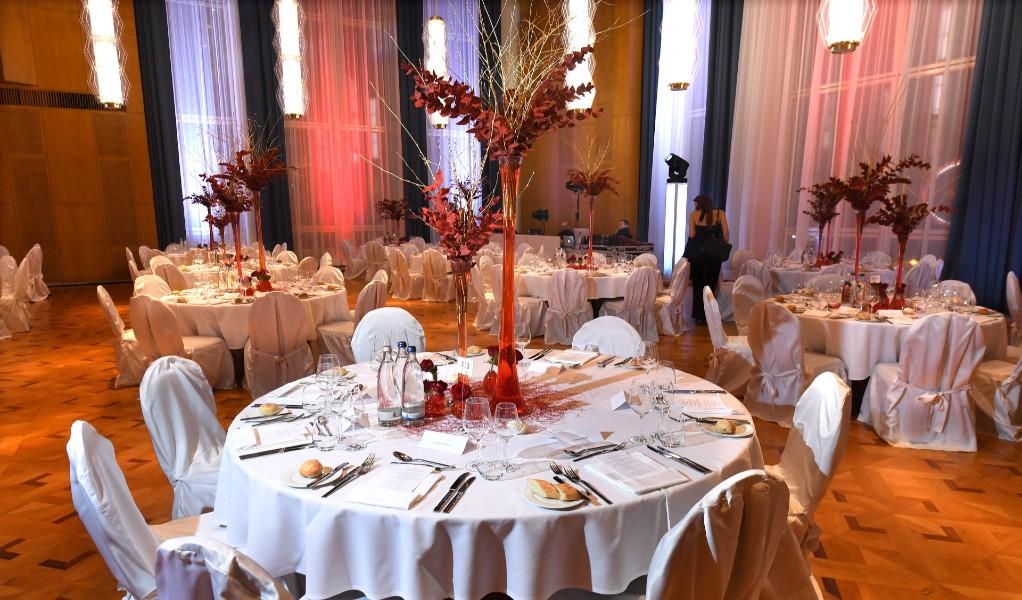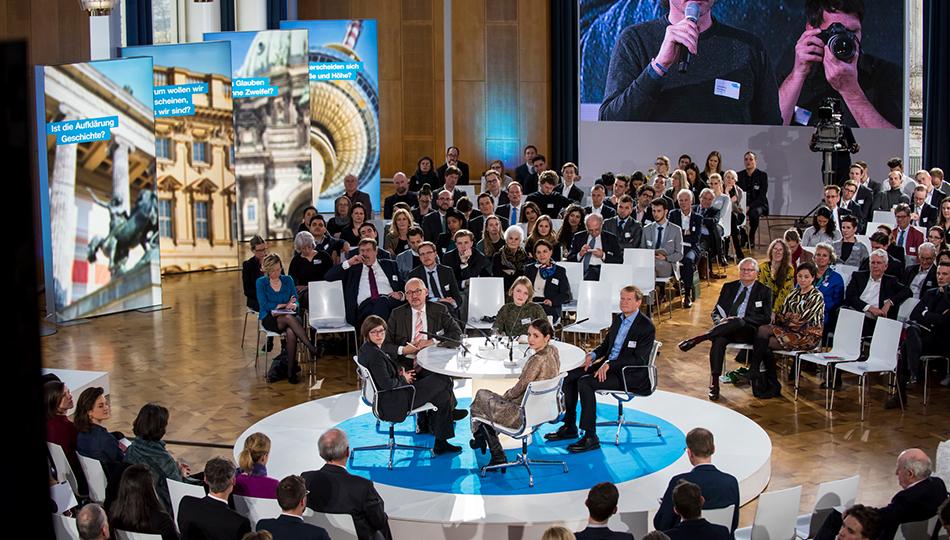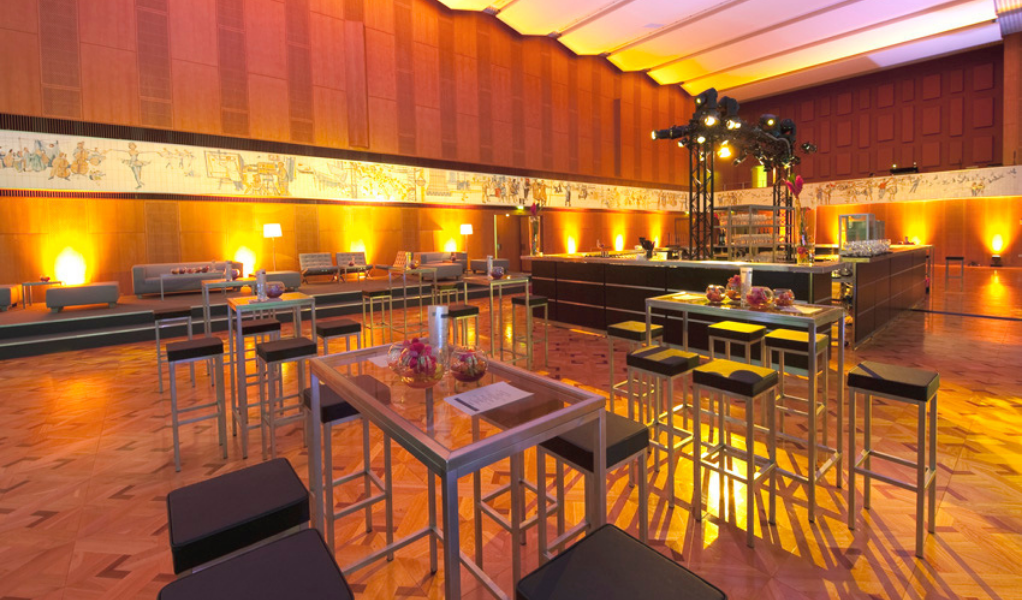 Auditorium Maximum
What could you well imagine here?
Auditorium Maximum
Ideal for elegant banquets.
Auditorium Maximum
You decide where the stage should be.
Auditorium Maximum
For encounters at eye level.
Auditorium Maximum
Still free choice of seats.