In the light-flooded Foyer 2 not only networking in the catering area can be realized. Here you have plenty of space for exhibitions, vernissages or a seated dinner in an exclusive atmosphere.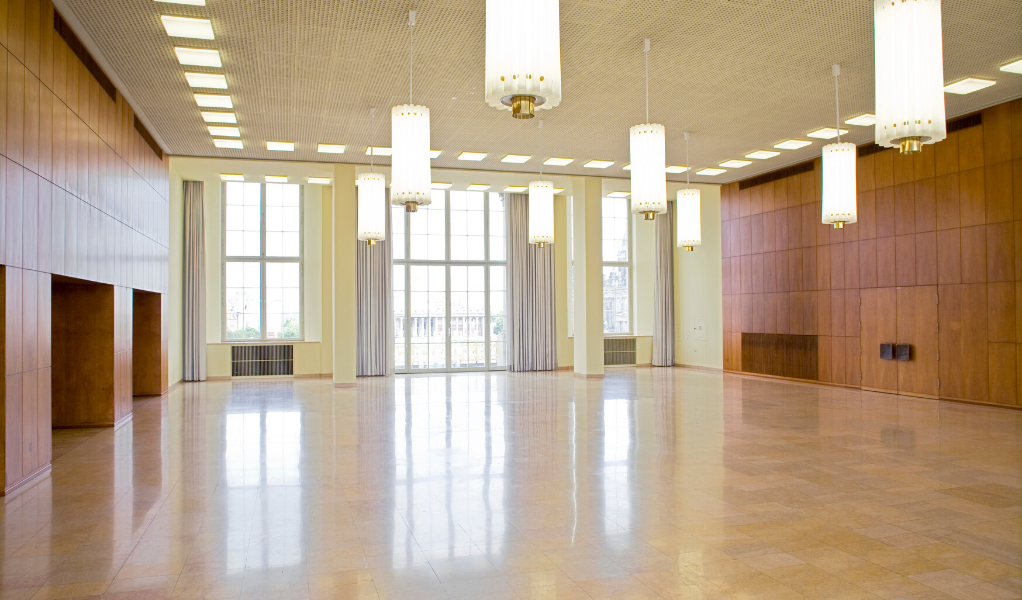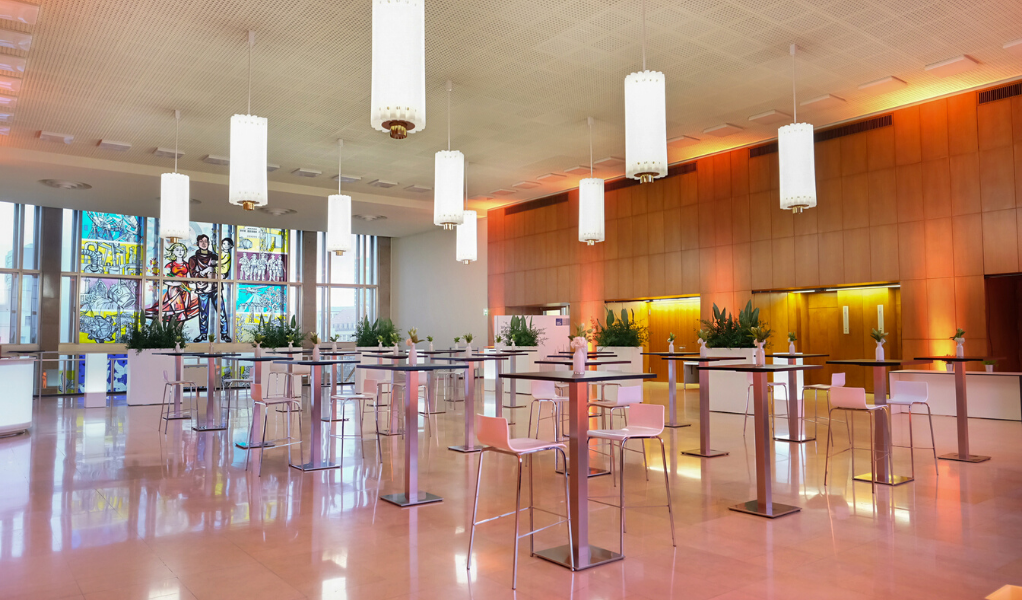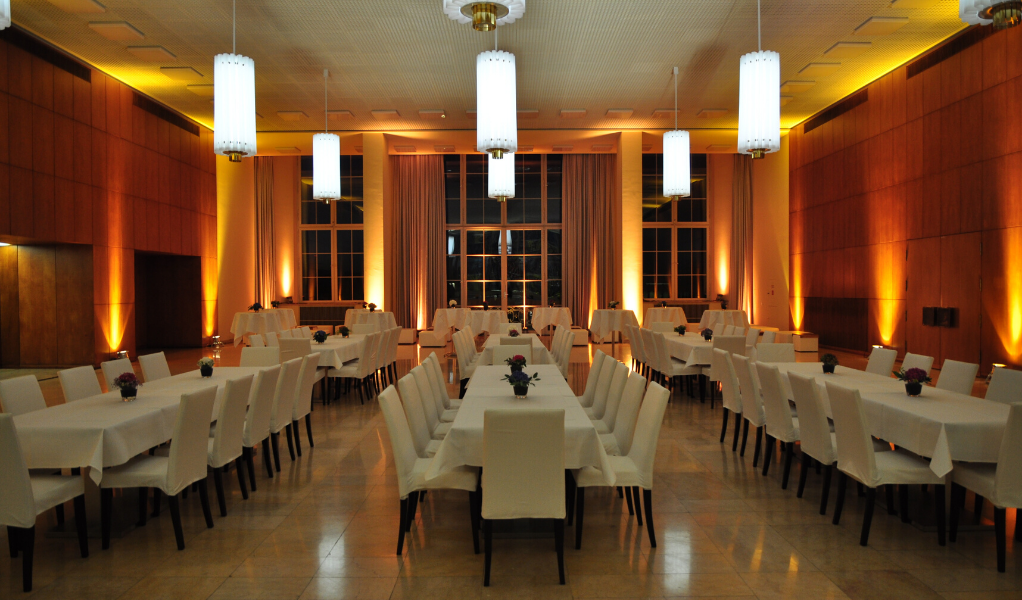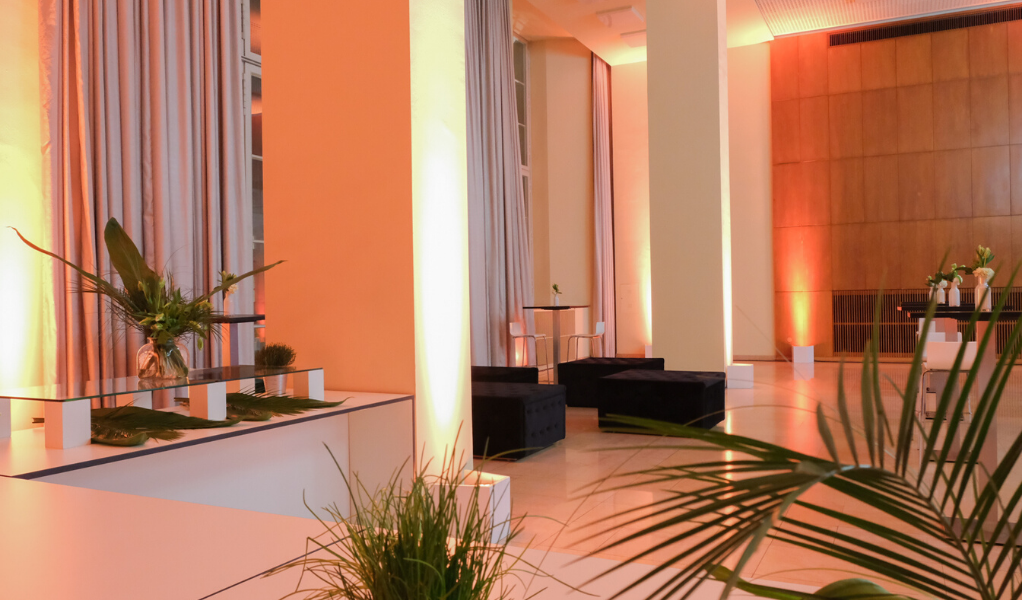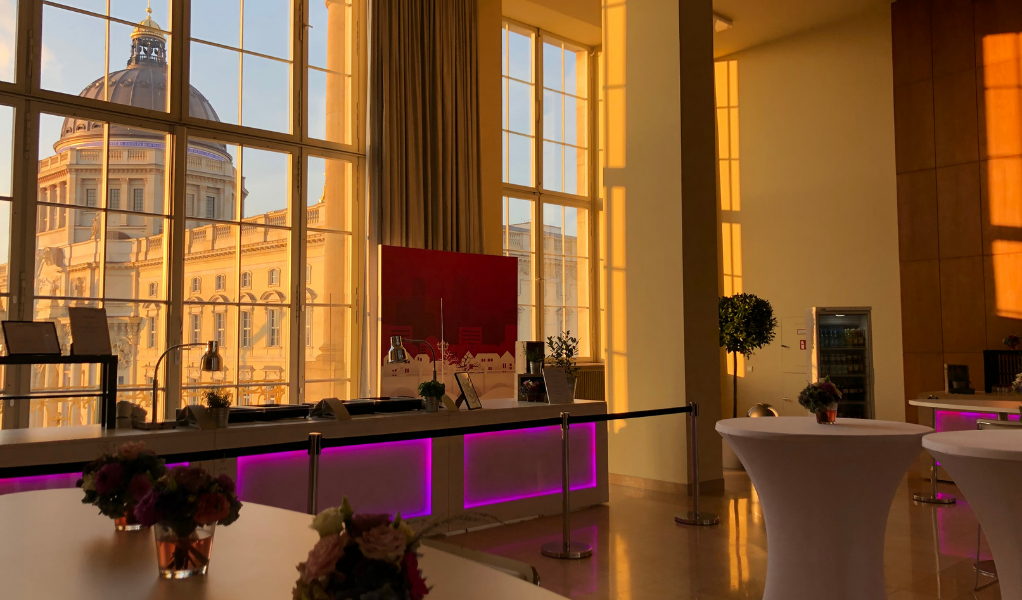 FOYER 2
A bright and spacious foyer awaits you.
FOYER 2
The place to meet.
FOYER 2
The foyer offers the ideal setting for a formal dinner.
FOYER 2
Cozy sitting areas are always welcome.
FOYER 2
We are pleased to implement your ideas for the seating.