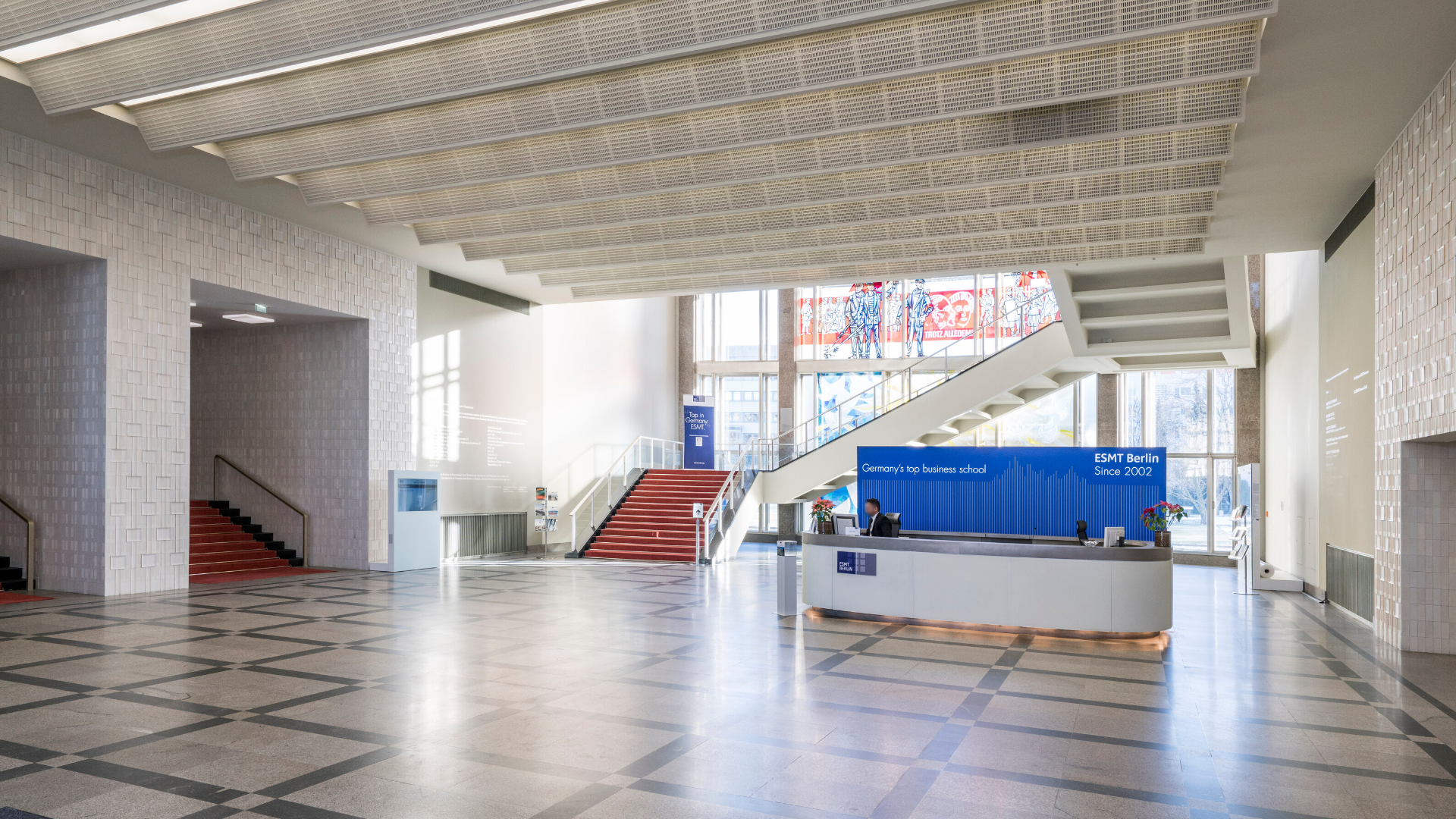 Foyer EG is located on the ground floor and offers an optimal space to welcome your guests. The large open area is the ideal space to set up a registration area, cloakroom, or security check if required. Please note that this space is only available in combination with another space and cannot be used exclusively.
At the rear of the room, the stained glass design by the German artist, graphic artist, and designer Walter Womacka (1925–2010) extends over all three floors of the stairwell. Covering an area of over 180 square meters, the window depicts scenes from the German labor movement as seen from the perspective of the former East German government.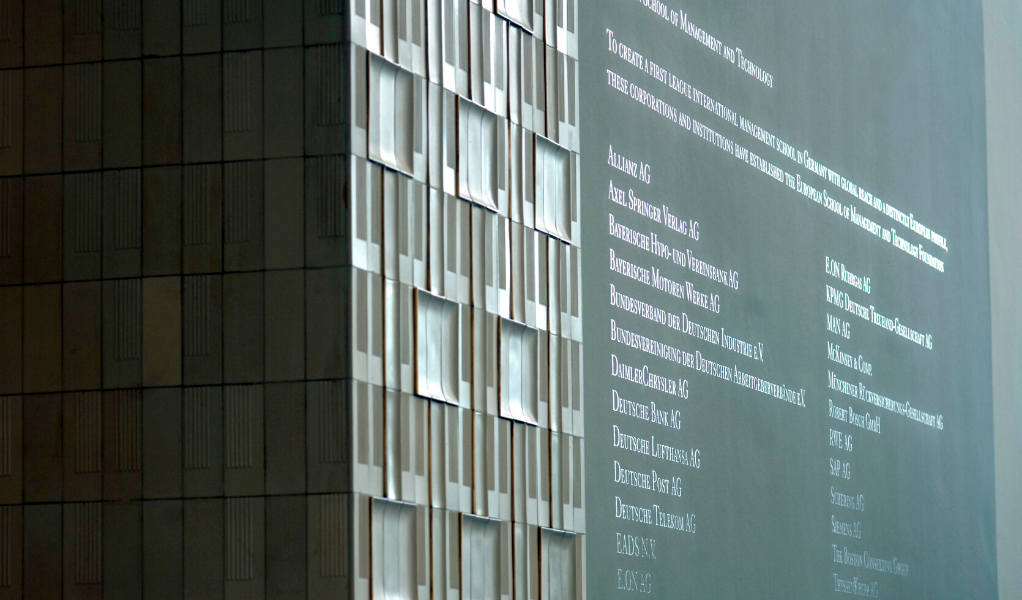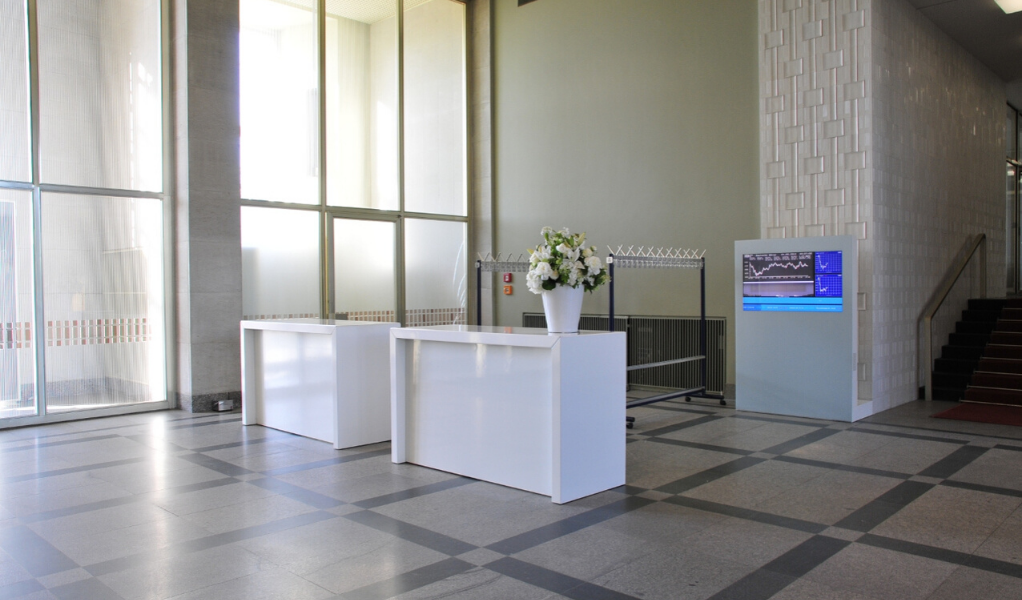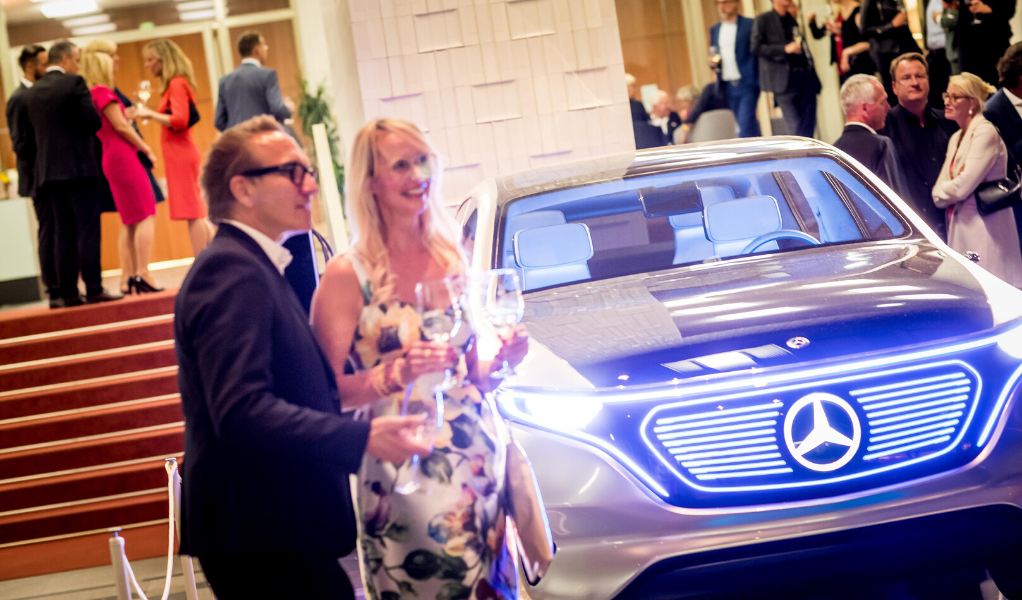 FOYER EG
Find out more about ESMT Berlin thanks to our multivision wall.
FOYER EG
Get to know our founders.
FOYER EG
Enjoy the advantages of a generous registration area.
FOYER EG
We have enough space for your special exhibit.