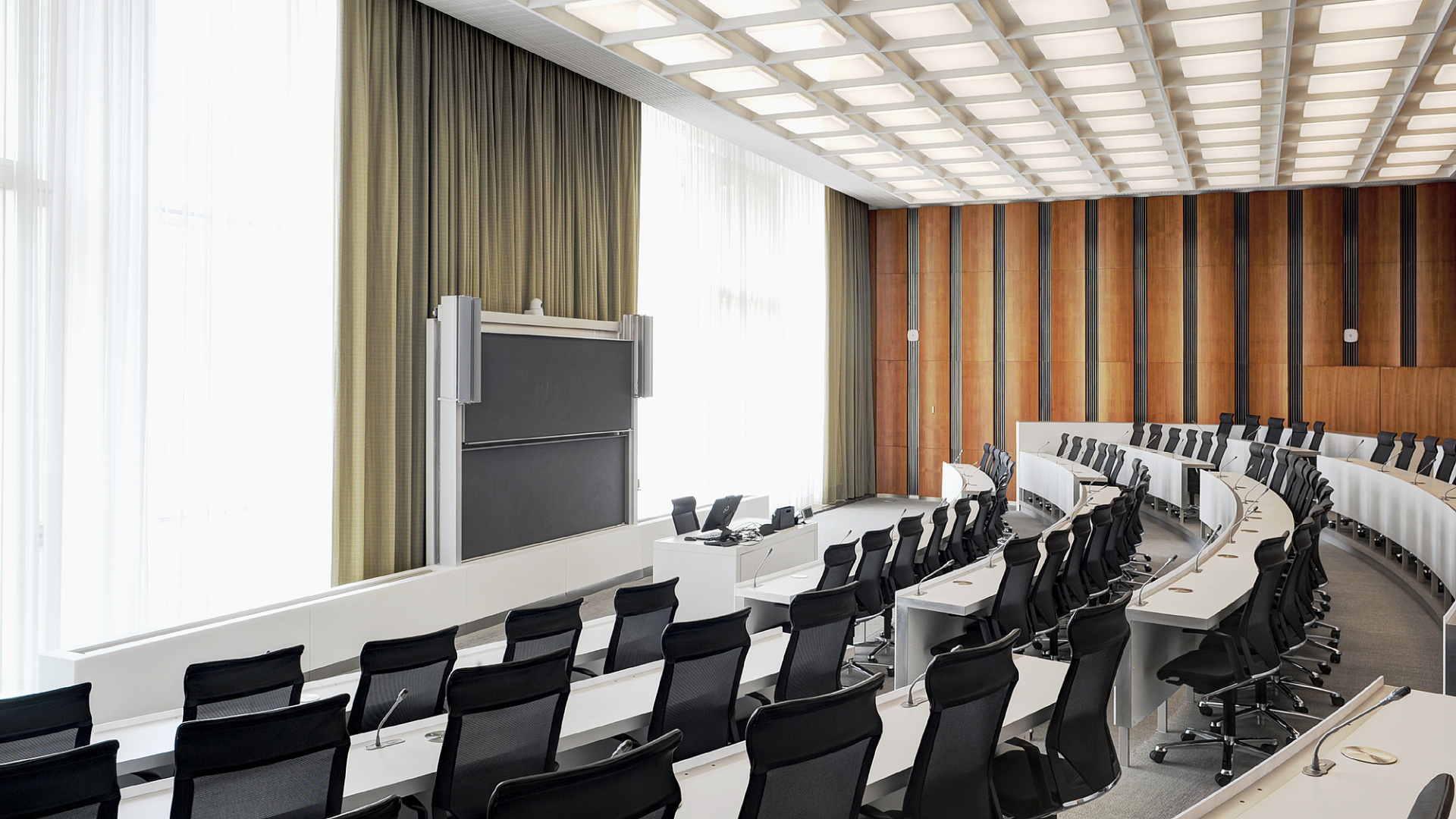 Auditorium IV is located in the former Diplomats Hall of the State Council building. The room was used historically for the ceremonial diplomatic accreditation of ambassadors.
During Gerhard Schröder's term as Federal Chancellor, the meetings of the Federal Cabinet were held here from 1999 to 2001. With its cherry wood paneling and floor-to-ceiling windows, the lecture hall is used today for presentations and assemblies of up to 92 guests.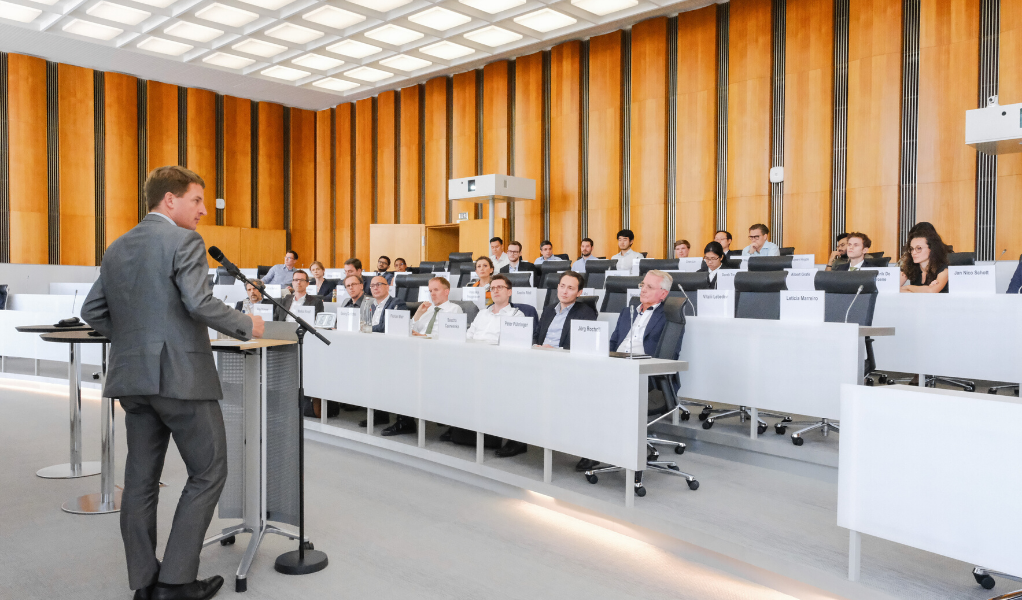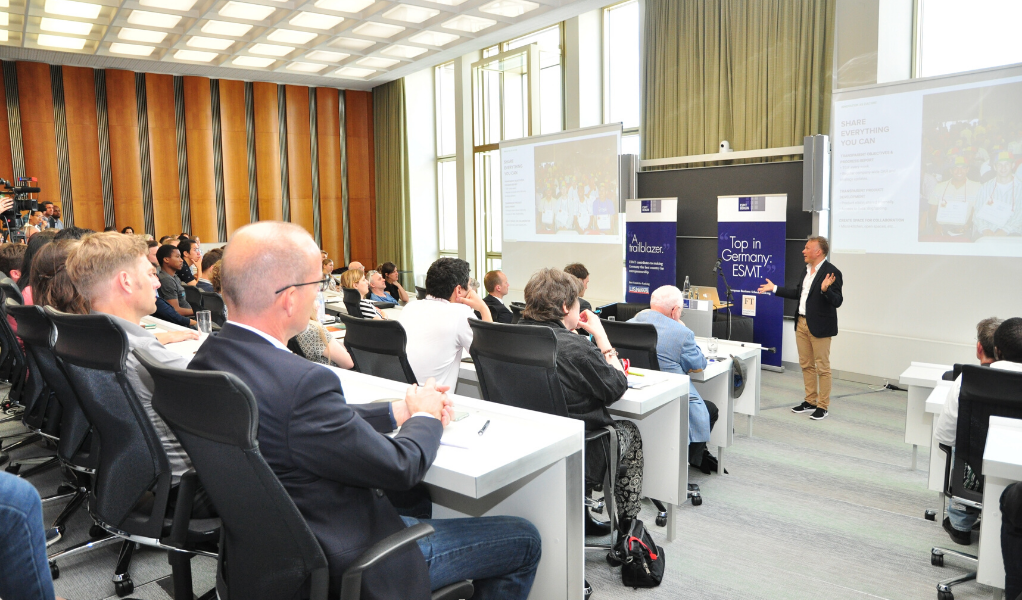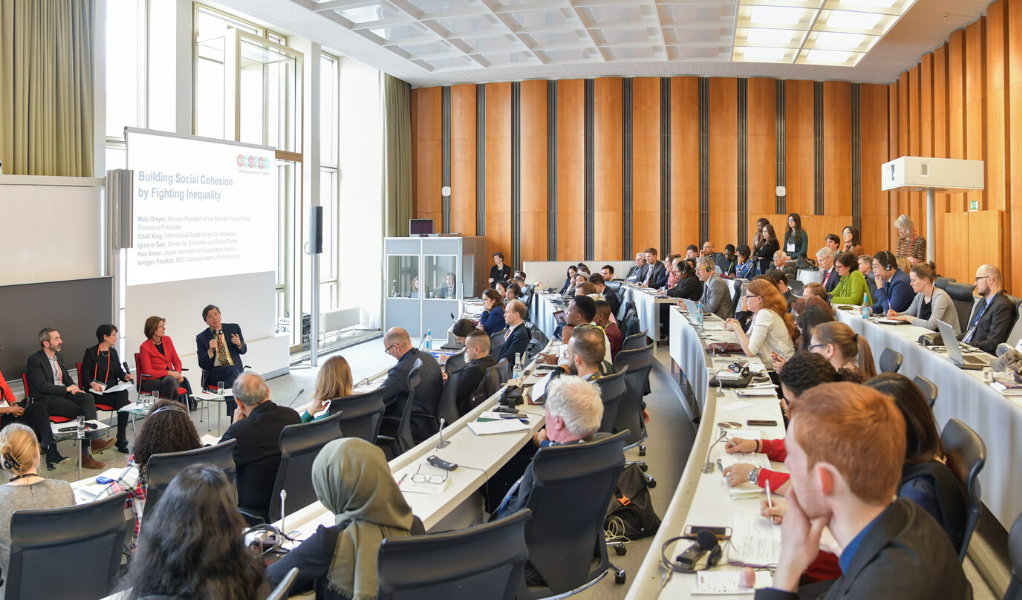 © Global Solutions Initiative / Hendrik Andree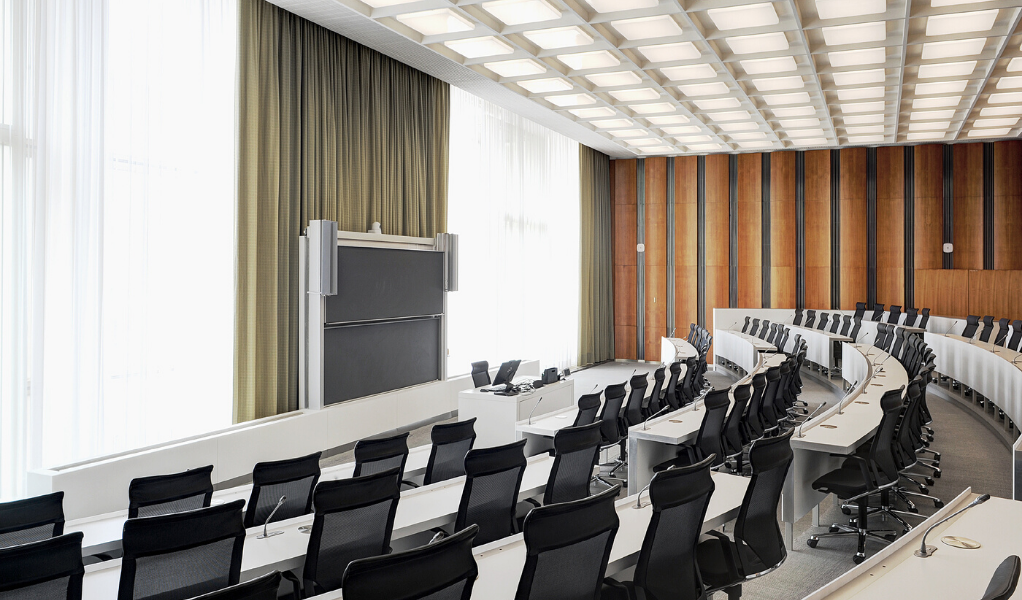 AUDITORIUM IV
Our President gives a speech
AUDITORIUM IV
Ideal for lectures for up to 92 people.
AUDITORIUM IV
Panel discussion during the Global Solutions Summit.
AUDITORIUM IV
Optimally equipped not only for students.