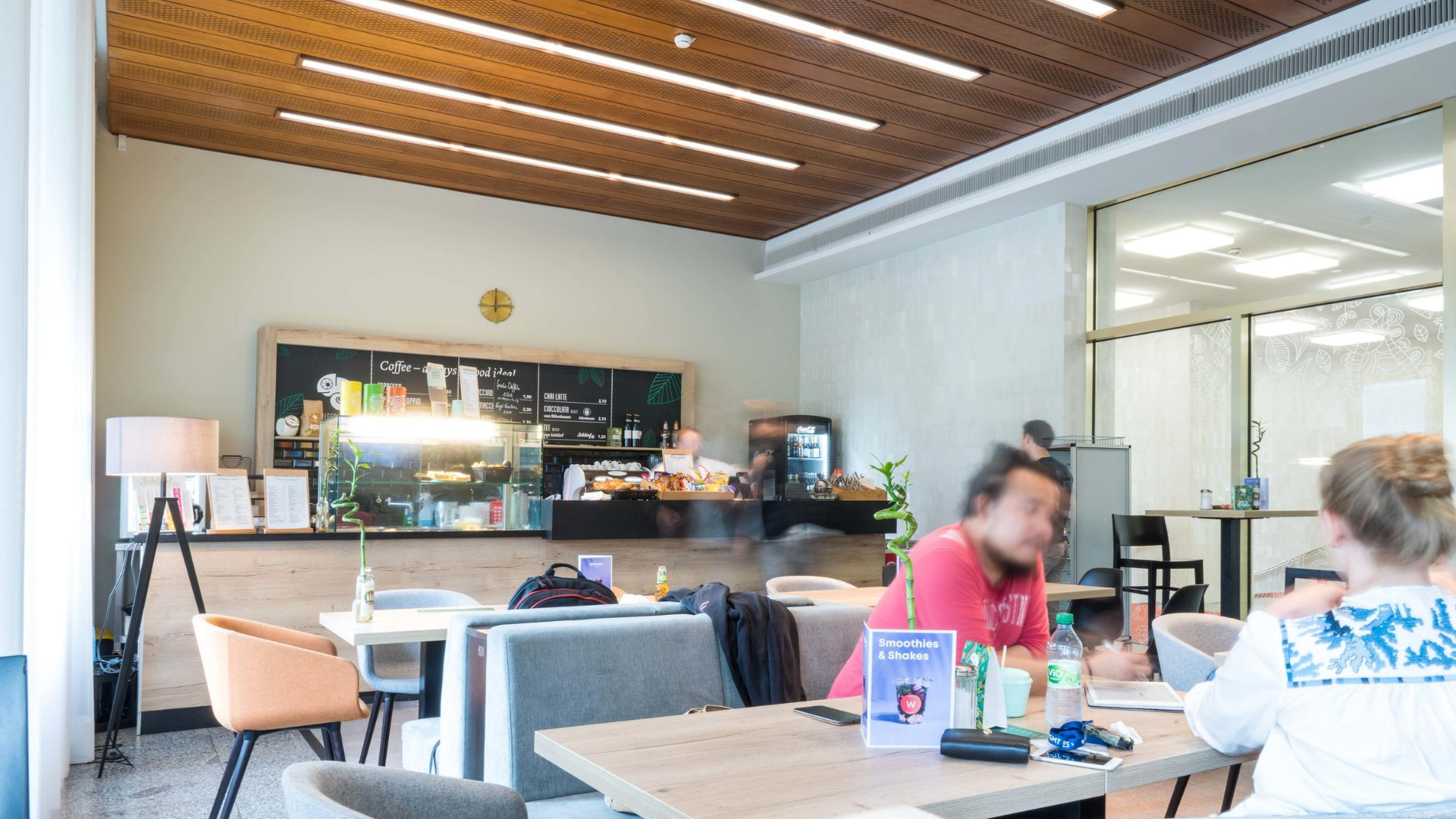 Our sunlit and comfortably furnished café is just steps from the ground floor foyer. Guests can enjoy sandwiches, pastries, snacks, and coffee specialties in the café throughout the day. After its standard opening hours, it is suitable for catered receptions and exclusive private dinners for up to 40 guests.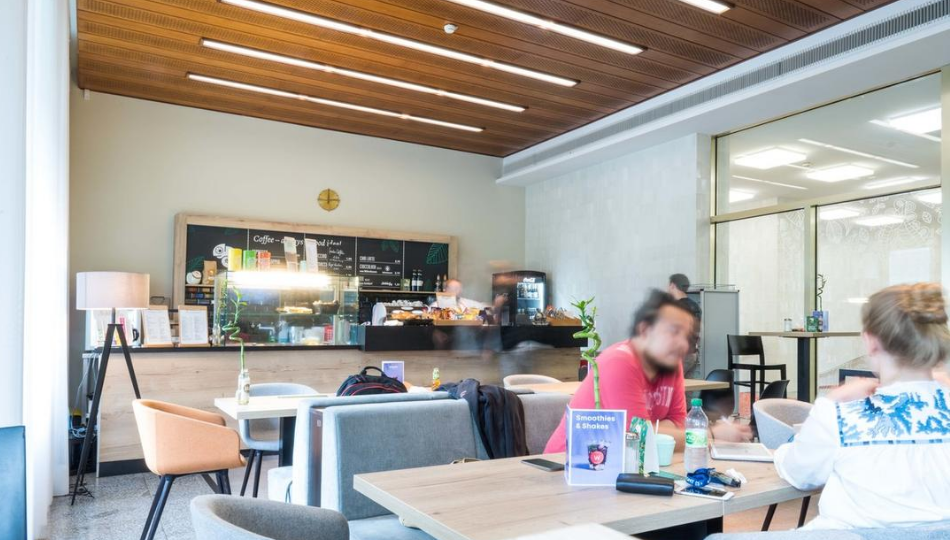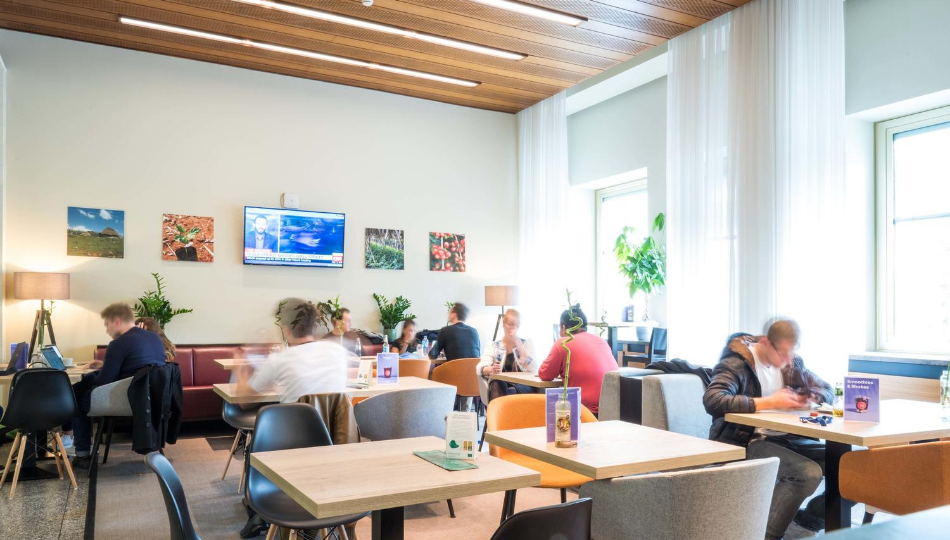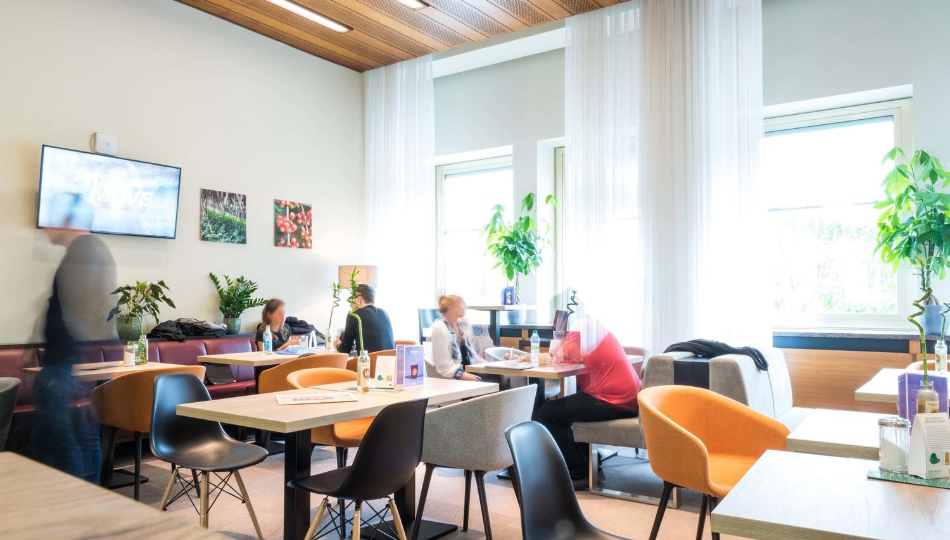 Café
Ideal for the little break in between
Café
Meeting place for employees and students
Café
The best coffee is here!