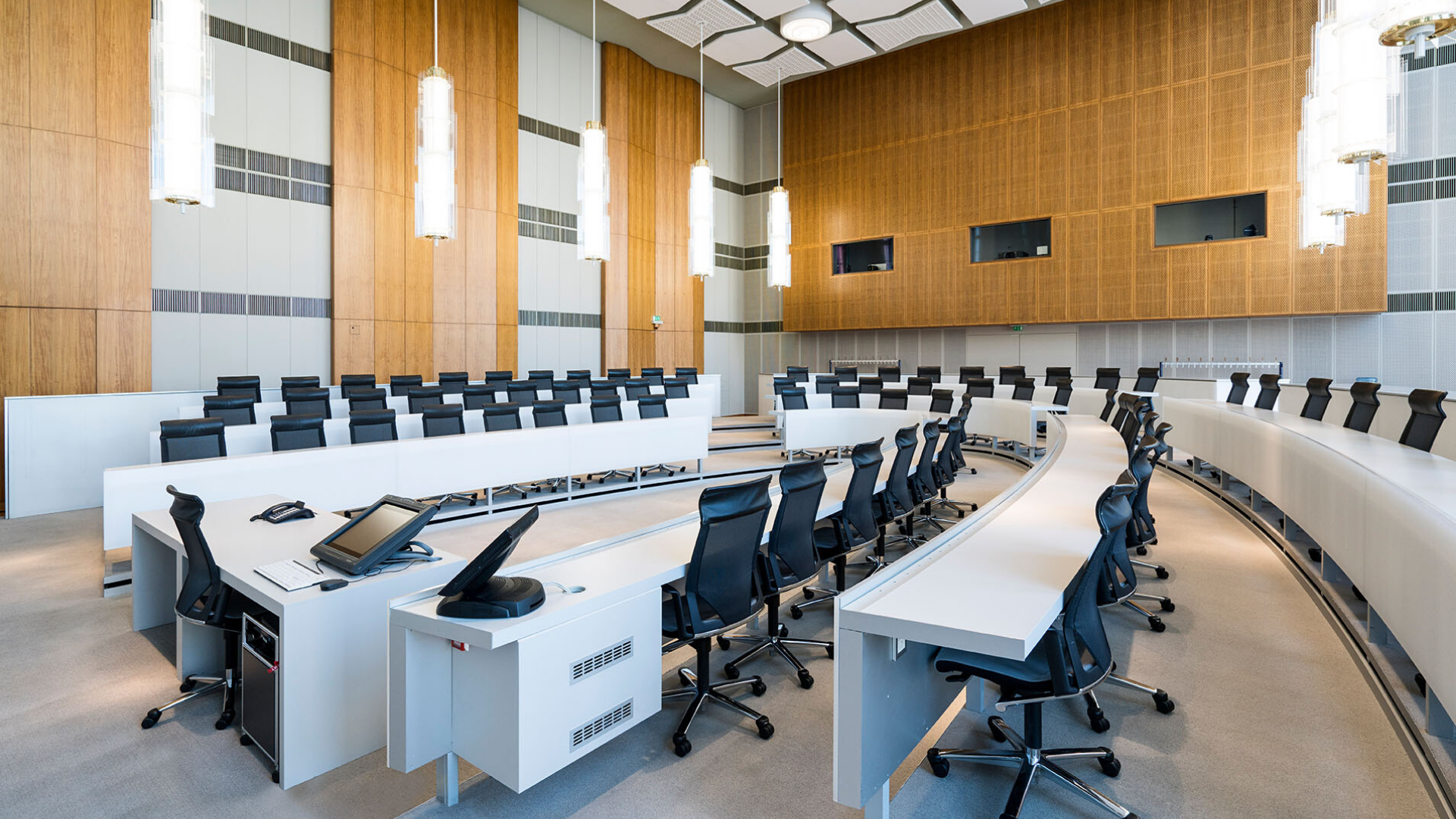 The original festival room of the former State Council of the former German Democratic Republic is now two separate auditoria seating 76 and 58 guests respectively.
Auditorium 1 serves as a classroom and has a fixed seating arrangement plus one wheelchair seating area. It is fully equipped with state-of-the-art audio and visual equipment to ensure flawless events for up to 76 guests.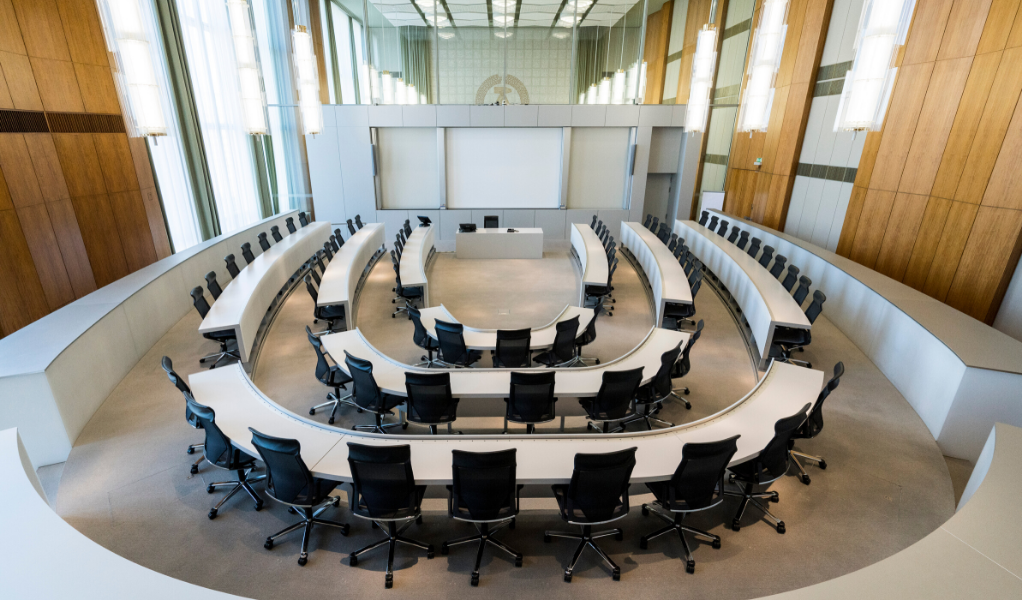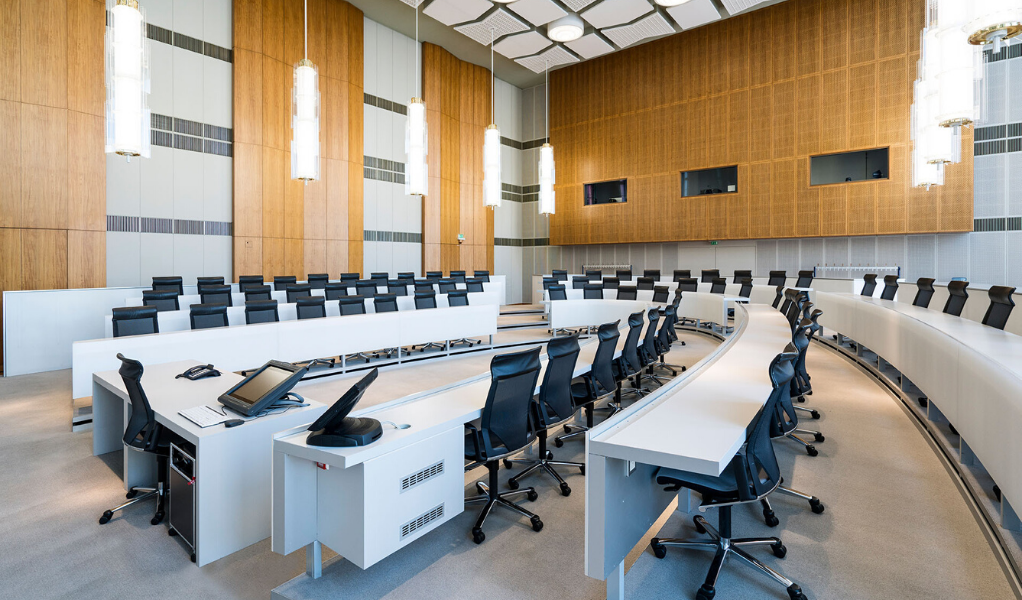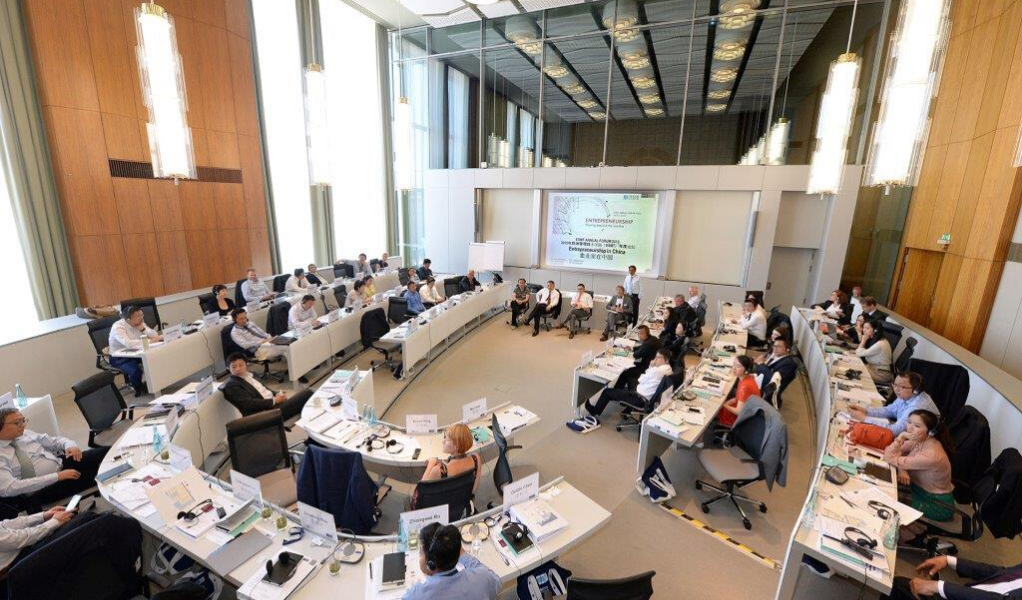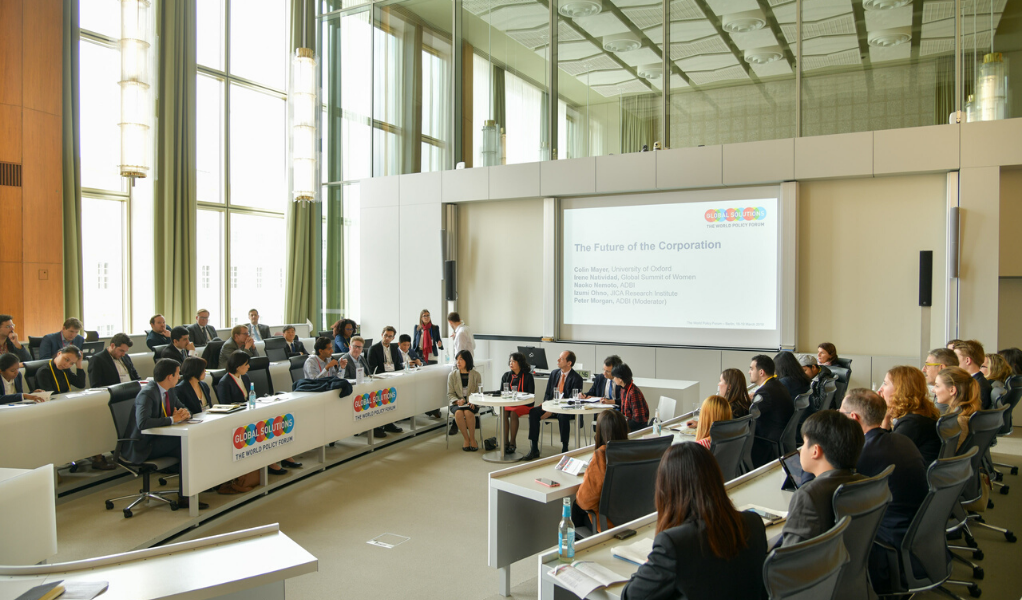 © Global Solutions Initiative / Hendrik Andree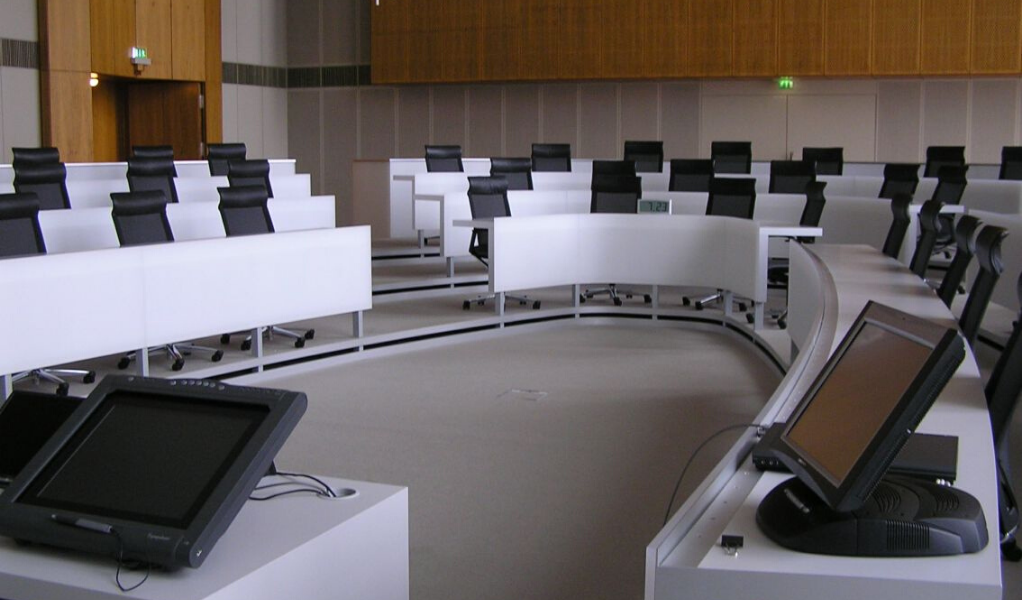 AUDITORIUM 1
View from above.
AUDITORIUM 1
Ready to welcome up to 76 people.
AUDITORIUM 1
Interesting panel discussions during our Annual Forum.
AUDITORIUM 1
Panel discussion during the Global Solutions Summit 2018.
AUDITORIUM 1
Fully equipped for all types of meetings and conferences.